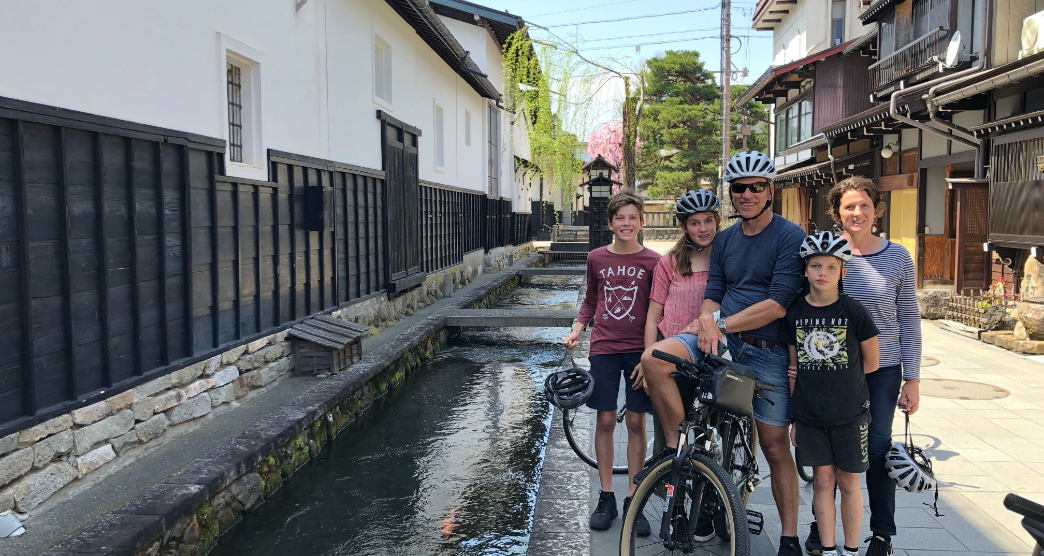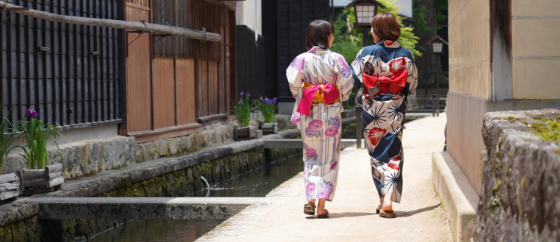 Authentic Japanese Experience with Private Tours by Locals
Hida region has long preserved its deep traditions and culture, as can be seen first-hand in the everyday lives of the local people.
We offer a variety of private experiences allowing you to discover hidden gems with just your own family and friends. Our local guides share their knowledge of the area, covering a wide range of aspects of our lifestyle in Japan.
Through immersing yourself in an authentic rural culture, you will gain a unique insight into countryside living in Japan
Experience
Have an unforgettable experience only for yourselves!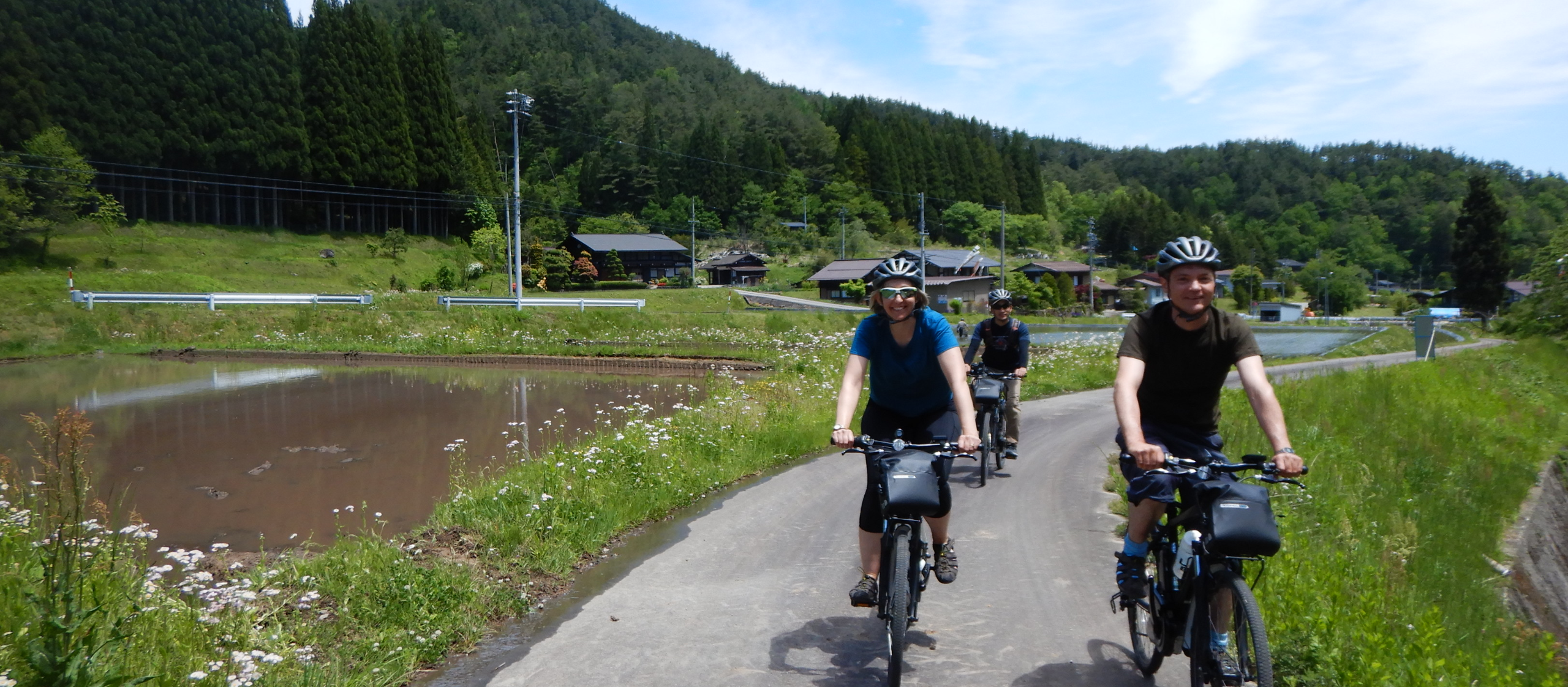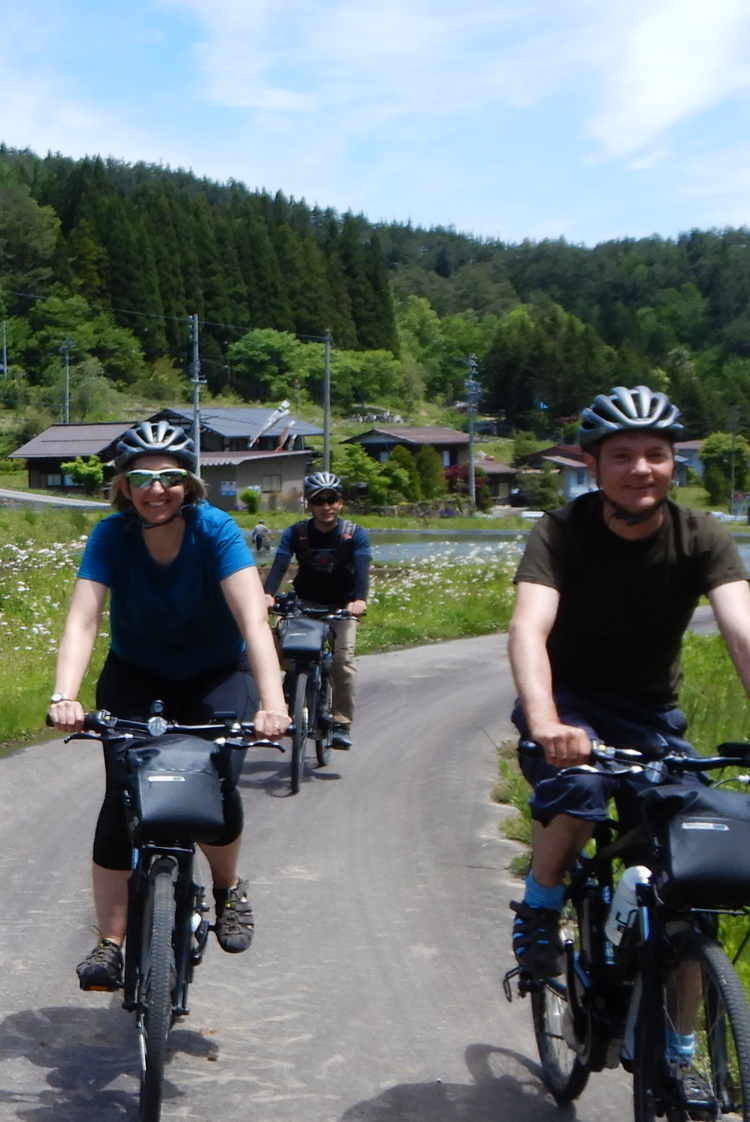 Tripadvisor
See reviews & ratings. Find & share your reviews.
Hida People
Meeting lovley people in Hida will make your jurney richer.
Guide

Juri Takekoshi

Guide

Shingo Matsuba
Tour Review
Who loves our tour?
J.P. Fecteau

Discover the hidden gems of Hida-Furukawa

I highly recommend this tour to anyone who is interested in seeing a part of Japan away from the busy tourist spots. My tour guides, Shinji and Jun shared their local knowledge about Furukawa and the surrounding area. We rode comfortable E-bikes up into the hills where we discovered a hidden shrine and stopped for tea in a lovely mountainside retreat. Afterwards we rode back down into the valley and stopped at a farm to see coveted Hida Beef cows up close. After our tour Shinji and Jun recommend a wonderful cafe for lunch and some neat places for local treats to bring back home. It was a fantastic tour and a great way to see authentic Japan.

Katherine Kasmir

A wonderful bike ride!

We had such a great time on the Hida Countryside Bike Tour today. The area was so beautiful and the e-bikes were very easy to ride, even up some hills. Shinji made the experience fun and interesting. He shared information about the community, farming, history and culture. We met interesting local people along the way. We enjoyed talking with farmers, visiting the Hida cows, and a shrine in the gorgeous forest. We stopped and enjoyed snacks and tea that Shinji made for us. This made for one of the favorite days of our trip to Japan.

Nick Mazur

Great introduction to sake

I'm sure like most people we arrived with very little knowledge of sake. Shingo very quickly made us feel relaxed and welcome. His knowledge of the history and production of sake was very impressive. After an hour and a half of light hearted but informative discussion and tasting of 6 very different sakes we left feeling that not only had we learnt a lot about sake but we had experienced a very enjoyable evening. Many thanks Shingo.
Blog
Check out how our guests are enjoying the tours.
About us
HIDA LOCAL EXPERIENCE is truly a local activity provider.
HIDA LOCAL EXPERIENCE is a local activity company founded in 2017. We provide various private activities for small groups to make their travel more localized. Travelers have more local experience which nobody ever has offered in Hida/Takayama since all tours are private tours only for you.
Looking forward to welcoming guests from all over the world and enjoying activities together in Hida / Takayama!